Start time
Saturday 9 June, 10:15
End time
Saturday 9 June, 11:15
The Place
Wellington
Using authentic materials can take you lessons in a fresh, new direction and expose your students to the world of real English.
Alongside newspapers and magazines there are other sources that can provide interest and stimulation for your classes.
This workshop will put forward an array of ideas for using a whole raft of materials that you may not have previously considered and the best thing is, they are free and all around you!!
So come to the workshop to explore, develop and share a whole new range of activities; come and be authentic!
About Andrea Záhumenská
Andrea Záhumenská is the Director of Studies, an English trainer and a soft skills trainer at the Bridge, English language centre in Bratislava. She graduated from Comenius University in Bratislava and after that she studied English at Kingston College, London. She started her career as an English teacher in a language school in Bratislava. She enjoys every bit of teaching and tries to make her lessons creative and fun, but also push people to get out of their comfort zone. She believes that teachers can make a real difference and influence students in many ways. She knows that good teachers have to work on themselves all their lives. She participated in many courses and training programs, both in Slovakia and in the UK. She is also a teacher trainer and a mentor for new teachers at the Bridge, passing on her knowledge and experience to younger colleagues.
About Ben Gwillim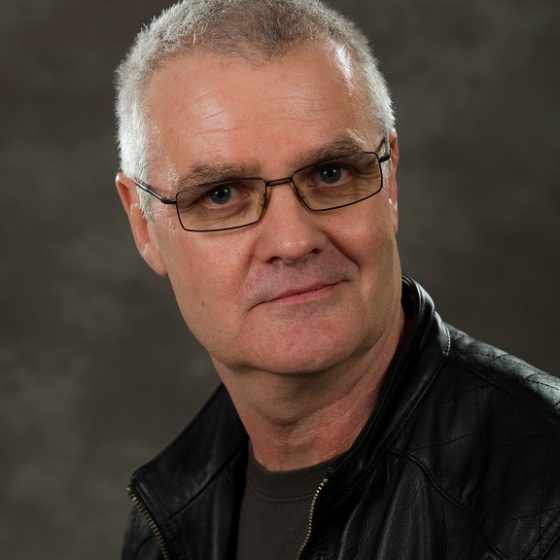 Ben turned to teaching having spent 25 years serving in the British armed forces.  CELTA qualified, he moved to Bratislava over 3 years ago and has been teaching at the Bridge English Language Center throughout that time.  Since arriving in the city, he has attended a variety of training courses, seminars and conferences most recently IATEFL 2018 in Slovenia.
Ben teaches a wide range of English classes and courses and in the last year has, alongside the school's D-of-S, run 2 successful workshops for other teachers.  He has a particular interest in the use of authentic materials in the language classroom and in the production of specialist course material.