Start time
Saturday 9 June, 11:30
End time
Saturday 9 June, 12:15
The Place
Wellington
Perhaps you are a new (young), keen and eager, even enthusiastic, teacher of English; maybe you are happy doing what you have been doing for years because your students seem pleased with what you do to/with them; or, do you feel you are in a kind of a rut and your career is going nowhere? Whatever your current 'status', it may be useful to reflect on whether to go on (and on) and, if so, how. In this session, we will explore both short-term and long-term strategies for keeping the pedagogic 'fire burning' on a daily basis based on 2 key ideas, viz. CREATIVITY and ENDURANCE. The former will look at how we can be more creative and flexible with teaching materials, and the latter will consider a range of possibilities for career progression by branching into other areas of ELT and training.
About Juraj Streďanský
Juraj has been in the ELT industry since 2008, mainly teaching English and German to corporate clients of various positions and levels. He graduated in translating and interpreting, but turned to teaching in the last year of his studies and never looked back. He has always been interested in what happens outside the classroom – in the teachers´ minds just as well as the students´. After almost having given up on teaching, his main focus in the last year has been teacher´s motivation and how to keep oneself going once you have spent a few years trying to motivate others.
His biggest passion besides work is music and playing drums, contemplating about life and the world which he cannot imagine without his family and friends.
About Rakesh Bhanot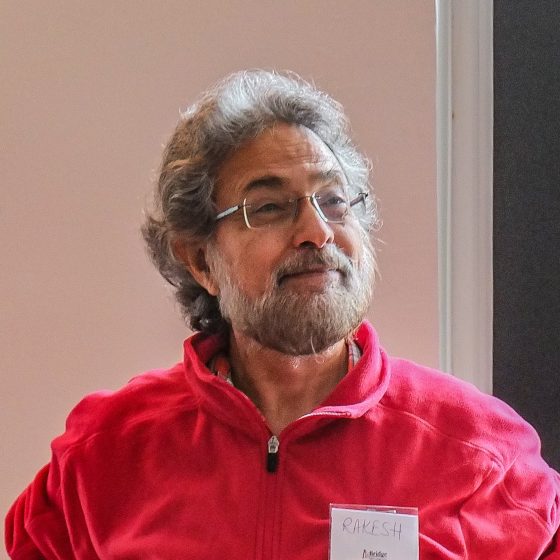 Rakesh Bhanot has a BA in Philosophy & Literature (U. of Warwick) and a PGCE and MA in TEFL (U. of London). He has been an English teacher and teacher educator since 1972 and has worked in over 40 countries. He is a regular contributor to national and international ELT conferences as a keynote speaker and/or workshop leader. He has worked with several UK Higher Education institutions, as well as The British Council, Pilgrims Language Courses, Sharing One Language (SOL), The BBC et al. In addition, he has published widely and is the Founder Editor of Language Issues, the journal of NATECLA, UK.