Start time
Friday 8 June, 15:45
End time
Friday 8 June, 16:45
The Place
Wellington
We are quite familiar with many TV Game shows, which provide both entertainment and a huge amount of fun. Bringing them into the classroom is another matter – how to find the balance between learning and entertainment, and how to make it a worthwhile experience.
This incredibly interactive workshop intends to give the low down on many different TV Gameshows, which have been converted into the classroom setting to challenge students to, basically think more logically. Participants are kindly asked to take on both low and high-tech games and see how effective they are for revision, vocabulary and speaking exercises without the stress of the classroom.
I will also focus on Internet based learning platforms, which are currently the rage now wherever WIFI and mobile phones can be used without breaking the rules. These social networking games remind one of a pub quiz, only that they are quicker and possibly fairer. Personally, I believe that these games are wonderful as they add a new dimension to learning. However, getting students to use mobiles in the class is not always possible and games should be used as warmers or to wind down. Playing is fun and educational, but if the entertainment factor is too high, then we might forget the intended target language. So, let's find the best one and how to solve the problem of no WIFI and other technical glitches.
About Seán Thompson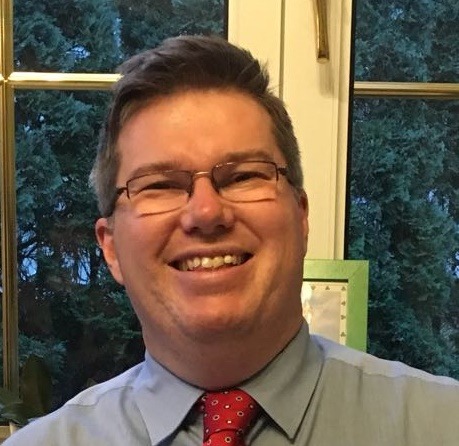 I have been living in Hungary for over 23 years and have taught at schools, universities and various educational centres in Budapest. Most of my work has been focused within the Hungarian Educational System, although the British Council has sponsored many events and projects as well as international publishing companies. More recently, however, I have been appointed as PR Manager and Academic Consultant for MM Publications working in numerous countries throughout Central Europe assisting Educational institutes with their various events and courses.
Teacher training is another area in which I have extensive experience in with MM Publications and the Catholic Pedagogical Institute of Budapest, of which I am also head of English. In more recent years being a plenary conference speaker and workshop leader have given me new scope in EFL.
My current work place is at a bilingual primary and secondary school, where I have managed to achieve much success with the pupils not only in winning English language competitions and excellent results, but through my own interests in drama, rugby and even cookery.
Teaching students from a variety of different backgrounds is most stimulating and over the years I have developed many exciting ways of using traditional materials, as well as modern ones to accommodate to different needs. I like to incorporate all approaches of acquiring language such as visual, audio, kinaesthetic and even tactile methods, which I then develop into course material. For the past 10 years I have also been involved in course book development, which has given me great insight into student needs and researching suitable material for them.