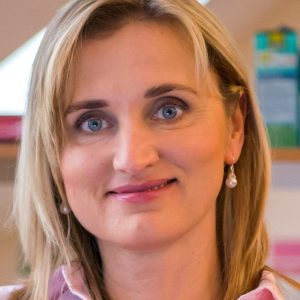 Andrea Záhumenská is the Director of Studies, an English trainer and a soft skills trainer at the Bridge, English language centre in Bratislava. She graduated from Comenius University in Bratislava and after that she studied English at Kingston College, London. She started her career as an English teacher in a language school in Bratislava. She enjoys every bit of teaching and tries to make her lessons creative and fun, but also push people to get out of their comfort zone. She believes that teachers can make a real difference and influence students in many ways. She knows that good teachers have to work on themselves all their lives. She participated in many courses and training programs, both in Slovakia and in the UK. She is also a teacher trainer and a mentor for new teachers at the Bridge, passing on her knowledge and experience to younger colleagues.
Events by Andrea
Workshop - Be Authentic!
Using authentic materials can take you lessons in a fresh, new direction and expose your students to the world of real English. Alongside newspapers and magazines there are other sources that can provide interest and stimulation for your classes. This workshop will put forward an array of idea...