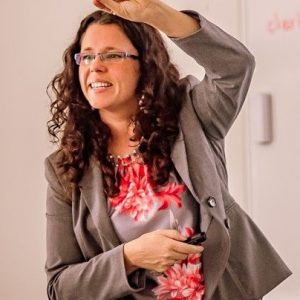 Daniela Clarke is a teacher, teacher trainer, ELT writer and subject learning coach.  She has been involved in ELT for over 20 years, mainly in the UK and the Czech Republic. Her teaching experience ranges from young learners to adults of all language levels and competences, and her teacher training experience covers training on the Trinity Cert TESOL and Exam Assessors Courses. Daniela currently works as a teacher trainer and an ELT consultant, and presents regularly at ELT conferences in Central and Eastern Europe. She is especially interested in the theory of learning, motivational teaching strategies and tactile learning.
Events by Daniela
Workshop - Ideas for Mixed Ability Classes
In this workshop we will explore the challenges teachers face when teaching teenage classes with mixed learning abilities. We will look at why classes have mixed abilities and at activities that can help the teacher find a balance to keep the strongest and the weakest students on board, addressing t...