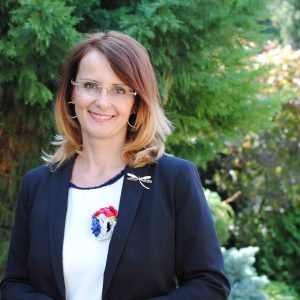 Jana Chynoradská is the HARMONY Academy founder, Principal Manager and a Trainer. She also currently holds the position of President of the Slovak Association of Language Schools.
Jana graduated from Comenius University, Faculty of Education, with a diploma in English language and literature, and a doctorate in English methodology. She is characterised by her incessant thirst for knowledge and a belief that within every person the potential for the accomplishment of great things lies dormant. She believes that true beauty and wisdom can be obtained not only within arriving at a destination, but through the adventurous journey that enables you to reach your desired destination. As a result, she initiates many local and international projects aimed at developing cross-cultural and international networking within ELT, education, communication and leadership. Jana's interests include reading, travelling and meeting new people.  As a formerly competitive handball player, she now through yoga seeks an inner calm, and a balanced and harmonious lifestyle.
Events by Jana
Workshop - Design Sprint in Learn&Lead
This tool brings a fresh breeze to the ELT world and invites all creative, enthusiastic and entrepreneurially-thinking teachers and trainers to join the Learn&Lead stream of innovations that have been developed in the Erasmus+ projects since 2010. Design Sprint is a team tool of strategic inn...