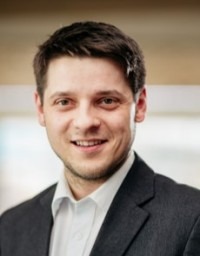 Marcel Rypak, He works as a project coordinator in the field of business development and entrepreneurship education in consulting company IPA Slovakia, and Entrepreneurial university which is powered by IPA. Entrepreneurial university represents a new business development platform and leads the projects in companies and between entrepreneurs.
He graduated from the European Business and Finance program at Brno University of Technology and Nottingham Business School with a focus on entrepreneurship and strategic development. His diploma thesis focuses on support and development of small and medium enterprises and strategic analysis of selected companies.
He is constantly looking for new challenges to improve and try to get a positive attitude towards things.
Marcel relaxes with good music, traveling, in the mountains, on the water, and among active and inspiring people.
Events by Marcel
Workshop - Design Sprint in Learn&Lead
This tool brings a fresh breeze to the ELT world and invites all creative, enthusiastic and entrepreneurially-thinking teachers and trainers to join the Learn&Lead stream of innovations that have been developed in the Erasmus+ projects since 2010. Design Sprint is a team tool of strategic inn...