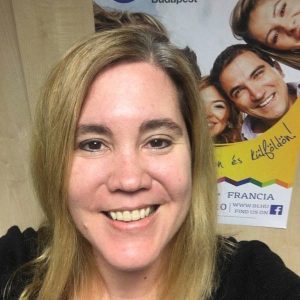 Zsófia Jakab has been working for IH Budapest for 10 years, out of these 4 in Educational Management, being responsible, among other things, for professional development. Workshops and a mentoring system play a very important role in her school's system.
Helping other teachers improve, thus assuring excellent quality teaching is her priority in Educational Management. "A happy teacher is keen to learn and become better. Our weekly, rightly popular seminars make sure we can provide a service that is in line with the IH ethos."
Events by Zsófia
Workshop - Mixed ability classroom.
Almost every class is mixed ability; perhaps not from the start but with time inevitably so. Teaching and motivating them can be either a huge obstacle or a challenge that is turned into a quality and enjoyable teaching and learning process. This practical workshop is going to demonstrate several wa...